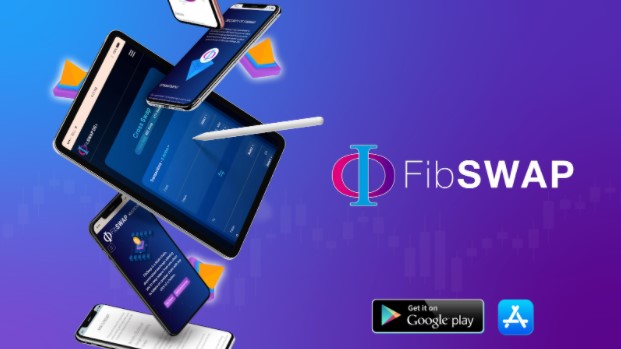 Advertisment
Seems like a new decentralized cryptocurrency exchange pops up every few weeks. Is the latest one the best?  Check out this informative guide to help you find the best DEX for your coin trading needs.
Decentralized exchanges (DEXs) have been one of the key building blocks of the decentralized finance (DeFi) ecosystem. Since 2019, the number of DEXs has increased dramatically. According to a recent Chainalysis report, the number of decentralized exchanges is rising faster than all other forms of crypto exchanges combined. In fact, the number of DEXs between Q1 2019 and Q3 2021 increased more than 100% and the numbers are rising at a breakneck pace.
However, with so many developments happening in this sector at such a rapid pace, it has become increasingly challenging for users to utilize DEXs due to their sophisticated nature and complex user interface.
Rising Challenges with Decentralized Exchanges
DEXs have evolved into complex systems as time has passed. There are several problems looming over these exchanges as a result of the complex design architecture they use.
Here are a few core problems associated with DEXs:
1. Complex User Interface: The first and most common issue with DEXs is that they are not user-friendly. The majority of the DEXs have complex UI/UX, making transacting through them a nightmare for new users.
2. Network Congestion and High Gas Fees: Network congestion and high transaction fees during periods of high volume have caused users to move out of certain DEXs. For example, transacting on DEXs on Ethereum is very expensive for small traders and this has already caused people to move into cheaper alternatives like Polygon and Solana.
3. Interoperability: Cross-chain interoperability is important but it has become problematic due to the lack of efficient bridges that can safely transfer funds across blockchains. The recent hacks of bridges and users losing millions of dollars have deterred traders from DeFi investments.
4. Lack of Fiat On and Off-Ramps: With no direct fiat on-ramps, traders are avoiding DEXs altogether. Since the only option to interact with a DeFi protocol is through a centralized exchange, many crypto native users who distrust centralized systems have been upset. Moreover, deploying a direct fiat on-ramp method with DEXs has been overlooked, and as a result, new users have remained away.
Here's What to Look for in a DEX
Although DEXs currently face a lot of hurdles in reaching the masses, there are new solutions emerging, and finding the best among them is the way to go.
Here are a few things to look in a DEX:
Easy Accessibility
When choosing the top DEXs, accessibility is the most important element to consider. It is critical to have easy access since this is where new users might be lured. Given that the majority of existing DEXs have a poor user interface, new DEXs that already give easy access to DeFi solutions could be explored.
FibSwap is one such great example of an easy-to-use DEX that offers the finest user experience for users of all skill levels. In fact, it has released the world's first DEX mobile app, which has all of the functionality of a standard DEX.
Multi-chain Support
Another aspect to note is multi-chain support of a DEX. Since each blockchain network has its own ecosystem of protocols that underpin finance, it's worthwhile to seek DEXs that support the significantly popular blockchains.
High Transaction Speeds
Transaction speeds matter a lot as it defines the effectiveness of any particular DEX. The key function of any DEX is the ability to swap or trade tokens, and this procedure should be quick enough for users to transmit payments between wallets. FibSwap is a quick DEX that enables cross chain swaps between tokens on 7 blockchains (Ethereum, BSC, Fantom, Polygon, Avalanche, XDai and Arbitrium)and may be utilized by someone who is new to crypto.
Accessibility is the Key
If there is one factor that users should consider while choosing the best-decentralized exchange, it is the ease of access. Since the majority of existing DEXs are intricate in design, it is difficult to identify a suitable protocol that meets all of the users' demands. Platforms like FibSwap, on the other hand, are introducing innovative designs that address the majority of issues. With its user-friendly, and mobile DEX approach, the platform is leading the way for other DEXs.
With new platforms gaining strength in addressing the key concerns with DEXs, it is evident that DeFi is on the verge of becoming mainstream, and broad adoption is a distinct possibility.